About the Dillon & Nattarika Collection
Fashion, Fun and Precious Gems are our passion.
When we started: The Dillon and Nattarika Collection was founded by Dillon and Nattarika Hartman in 2013. We are a fashion collection inspired by fine gemstones, world travel, nature, and fashion for hip men and women.


What we sell: We sell carefully hand crafted jewelry made in the USA, made with natural materials, that is comfortable to wear, and perfect for everyday wear at reasonable prices. We use only fairly traded, cruelty-free materials with the majority of our supplies purchased from suppliers in the USA or mined with our own hands. All of our designs are 100% original, and designed by us.


Where: The Dillon and Nattarika Collection was born in Durango, Colorad USA.
We are also available in several shops, boutiques, and at the shows that we attend such as the Denver Gem and Mineral Show.
A bit about the founders/artists of the DN Collection
Jeweler, Gemstone Inlay Artisan, Bead Maker, Stone Cutter, Turquoise Mine Owner, Graphic Artist, and Programmer and Webdesigner
Dillon Hartman is the vocalist, dream and gem enthusiast of the DN Collection. Dillon is a true gemstone and jewelry lover, a true connoisseur. Dillon's main passion is Turquoise. One of Dillon's major goals in the Turquoise and jewelry business is to bring Turquoise out of its current ideology in the US. He wants to bring the knowledge much of the world already has to the USA. Turquoise is a healing stone, it is a protection stone, it is the Sky Stone. With his passion of fine gems, Dillon loves to bring rare and unknown gems to the attention of fellow gem lovers.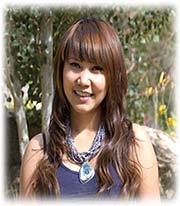 Nattarika Hartman
Bead Jeweler, Lost Wax Jewelry Designer, Photographer, & Awesome Mommy
Nattarika is the one of the most wonderful people you will ever meet, not to mention one of the most prolific artists out there. This amazing Chiang Mai, Thailand native will impress you with her wondeful talents. She has an eye for the finest gems and loves to adorn them with whimsical and majestic hand carved precious metal designs. Her jewelry is unique and is from the heart. Make sure you follow her in our site by typing "Nattarika Hartman" in the search box.
Thank you for reading a little about us. ~ Namaste.