Posted by Dillon Hartman on Nov 15th 2022
About Tortoise Variscite
The Tortoise mine is a Variscite mine in Nevada that was discovered in the early 2000's by Scott Williams and Dillon Hartman. We owned and operated this mine with Scott until 2012 at which time we took over solo ownership of the mine. The Tortoise mine is located outside of Mina, Nevada in the Candelaria hills, as are many wonderful deposits of Variscite.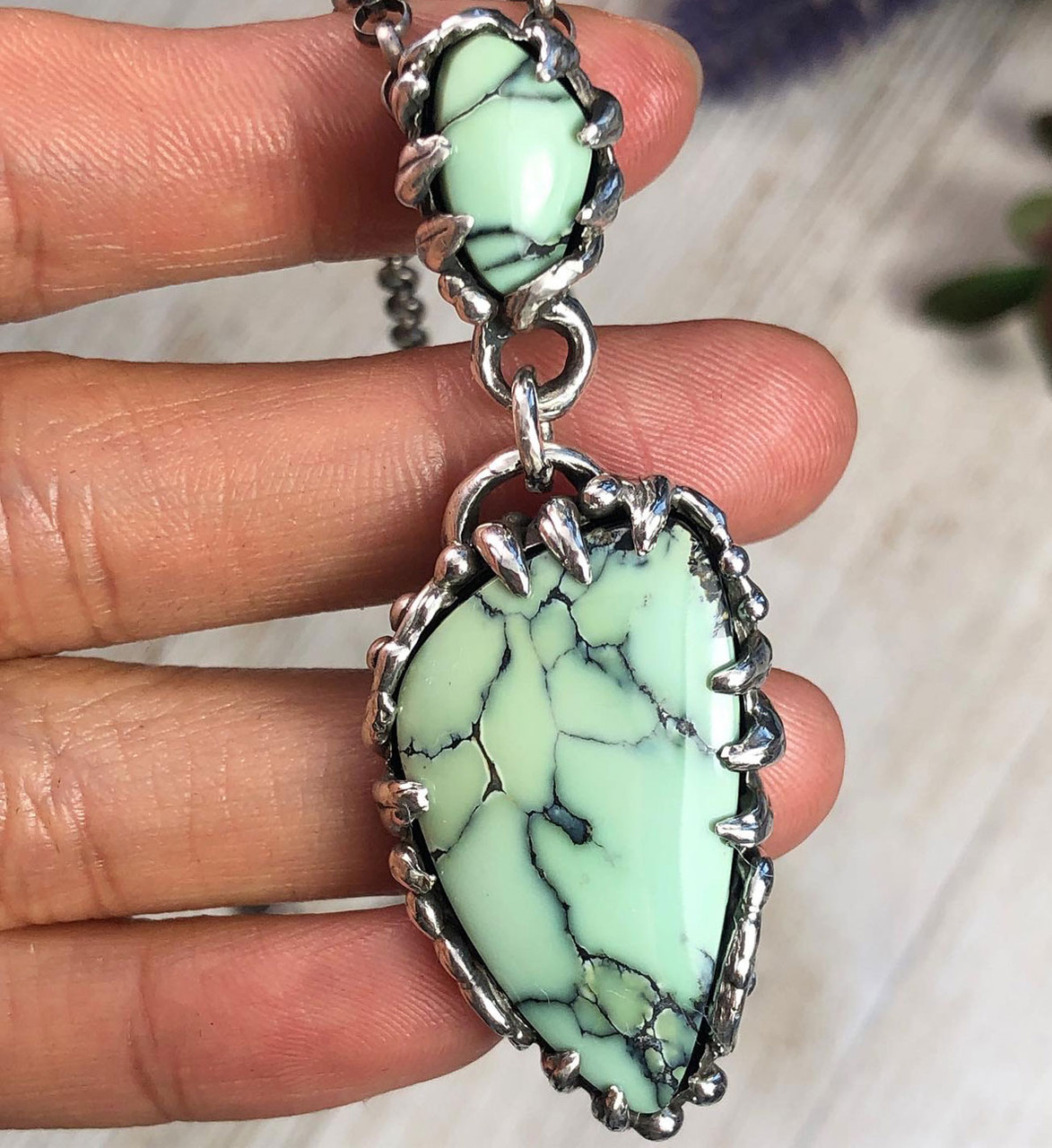 This mine produces stellar material!! The Tortoise Turquoise mine is becoming famous for it's brown variscite, yellow variscite, and mint green Turquoise variscite. The Nevada variscite also comes in a light brown color, a white color and a pale lime green color. We have only started on this mine and we are finding high grade material! Hopefully this trend will continue.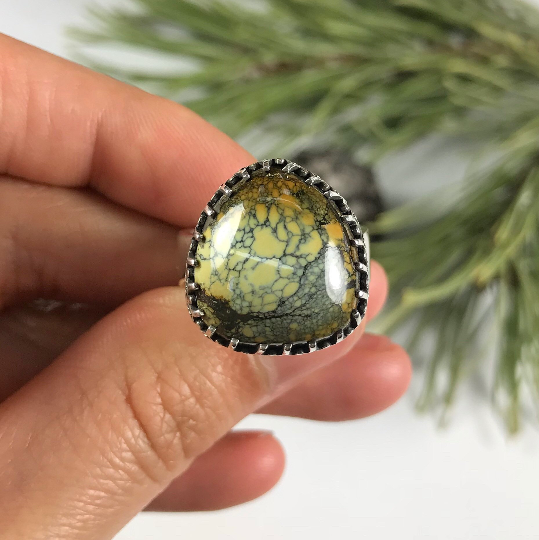 Some of this early material is reminescent of the early Damale or Damele Variscite, so maybe we will get lucky and find some of the wonderful lime green Faustite and Variscite that the Damale or Damele mine is famous for. The Tortoise produces green, blue, brown, white, yellow and red material with beautiful black spiderweb. We have determined that the lime green, mint green, caramel brown and blue materials are Variscite and the white material is Chalcociderite. The mine produces vein material, nuggets and nodules. Recently we have hit a different vein in the Tortoise mine that is a semi translucent lime green color variscite with orange matrix. We hit one pocket that was very small and produced about 2 lbs - 4 lbs of lime green, mint green, yellow, and brown Tortoise Variscite with bright red spiderweb. This appears to be the rarest. Most of the materials have a hardness of between 5 and 7 on the mohs scale.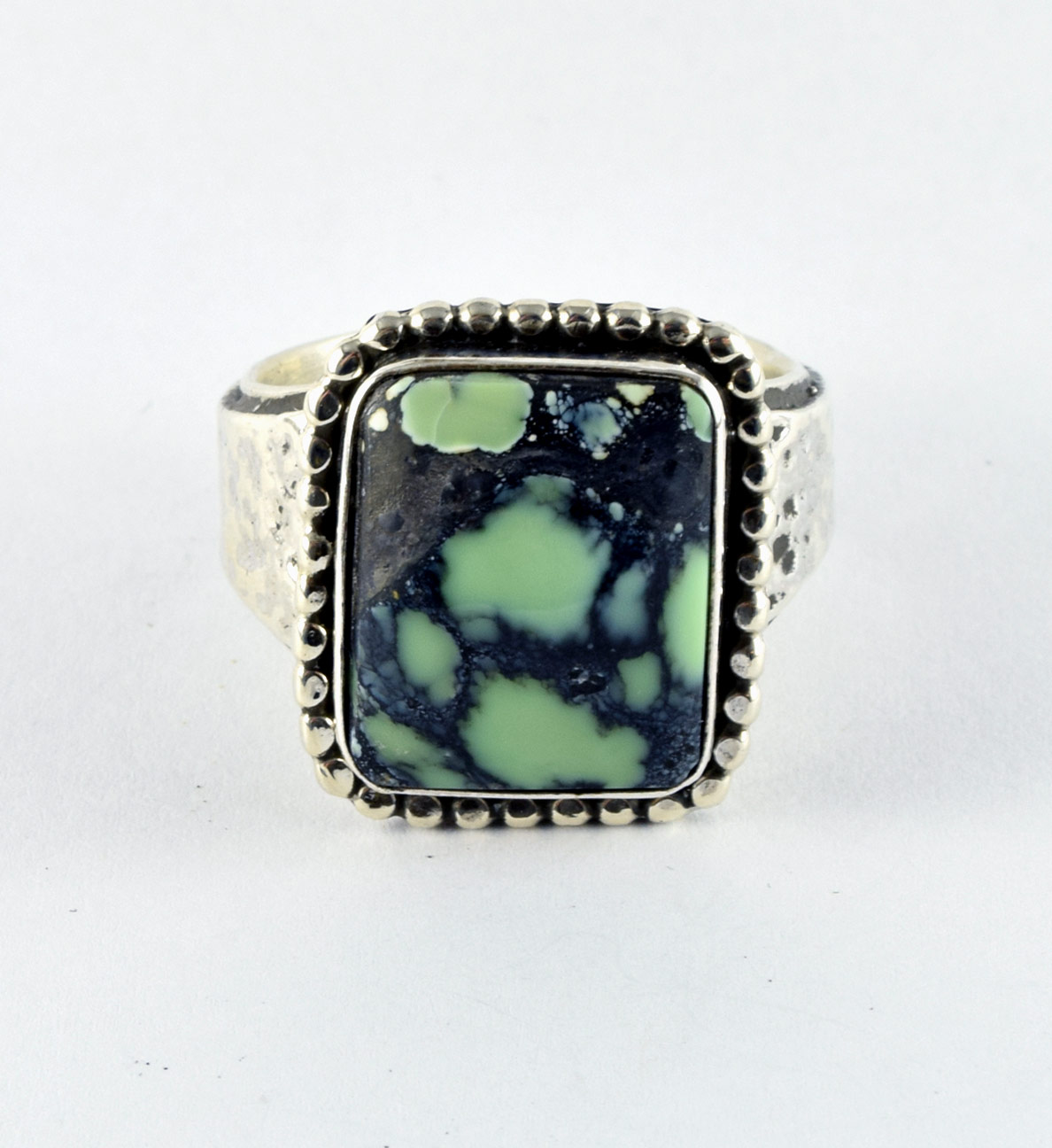 This mine produces Nevada variscite similar to the materials from several other mines like the New Lander, the Prince mine, the Angel Wing mine, and the Peacock mine.