Posted by Dillon Hartman on Nov 9th 2020
Mexican Turquoise of the 2000's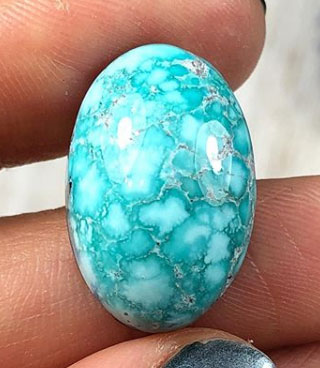 Some of the most popular Turquoise on today's jewelry market is the material coming from the many mines in Mexico. This American Turquoise has been mined for hundreds of years on a small scale and production has grown over the last few decade with the decrease in American mined Turquoise production. Turquoise is found in Mexico noticeably at Santa Rosalia, Baja California, Cannanea, Conception de Ore Zacatecasa and the Necozari mine (North Senora just south of Bisbee). A majority of the Mexican Turquoise on the market today comes from the Necozari and the Cannanea mines.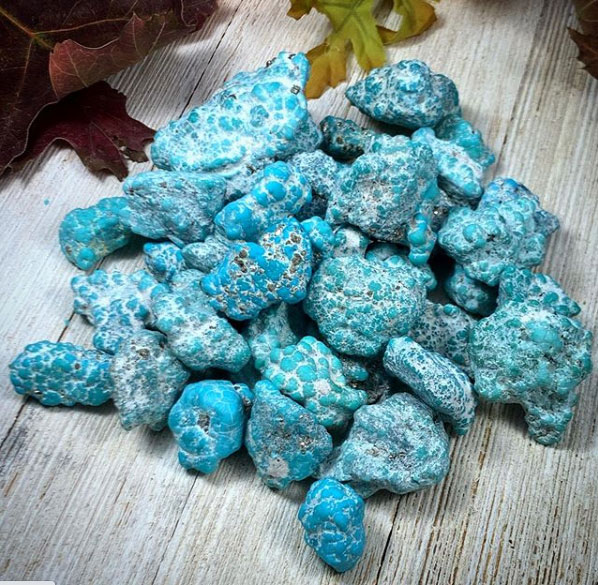 Today some of the most popular mines are from the Sonoran region. Necozari and Cannanea mines had a major impact on the jewelry market in the late 1990's and early 2000'. Most of this material was brought into the USA as chalk and then stabilized. The majority of the stabilized and the chalk material from these to mines went to China to be made into beads and machine calibrated cabochons. The Turquoise from these mines very closely resembles the old material from the famous Arizona mines such as Sleeping Beauty, Castle Dome, and Morenci. The finished products from the rough are gorgeous. From the mid 2010's until today there are a group of mines from Sonora province that have become very popular thanks to the Foutz family of Sterling Turquoise and Opal. The family is famous for their "J Zachary Treatment". This treatment hardens the Turquoise without adding dyes, oils, waxes, or resin. The group has a collections of mines from Mexico that they are partnered with and supply them Turquoise to treat and distribute. These mines include the most famous, White Water Turquoise mine, the Sonoran Gold mine. the Sonoran Blue Jay, Sonoran Mountain, The Sierra Bella, and others.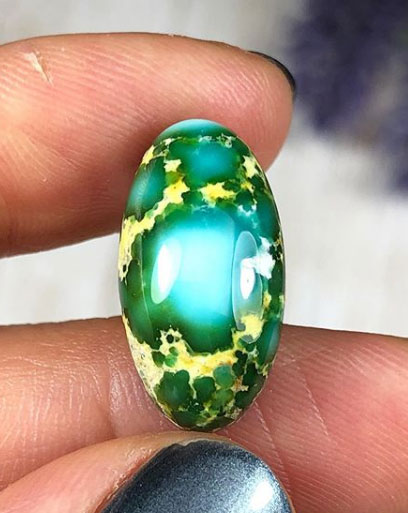 The most famous of the Mexican Turquoise mines is becoming the White Water mine and the Sonoran Gold mine. These two sources produce beautifully colored gems.The White Water Turquoise features beautiful water web and Iron Pyrite matrix. The material comes in a three shades for the most part, a true baby blue, turquoise blue, and a blue green. White Water Turquoise is highly coveted for its beautiful water web matrix with natural inclusions of silver colored Iron Pyrite. The Sonoran Gold Turquoise comes in a few shades of color, a yellow lime green, a polychrome or two tone blue to lime green, and a vivid dark lime green. Sonoran Gold can look like high grade Carico Lake Turquoise, Stennich Turquoise or even lime Damele Variscite. Sonoran Gold is a true Turquoise though and not a variscite.
Mexican Turquoise Mines
So, if you are a collector of Turquoise, you must get your hands on some of the wonderful American Turquoise coming out of Mexico.